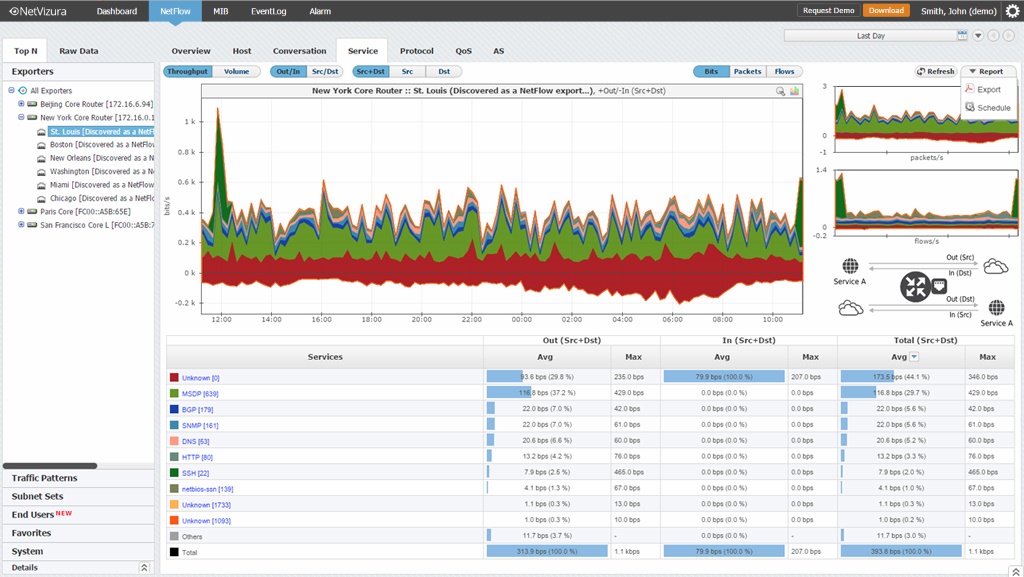 Export

Get network traffic data outside NetVizura for further show, discussion and analysis.

Export traffic charts and tables as PDF for any monitored node with corresponding distribution (hosts, service, protocol...), perspective (Src/Dst, In/Out) and unit (bits/packets/flows). Export Raw Data table into a CSV file, with filtering, grouping and sorting applied.

Email Scheduling

Automatically deliver traffic reports to 3rd parties working outside of your department.

Simply schedule email to be sent monthly, weekly or everyday and save yourself the manual work of exporting and mailing.