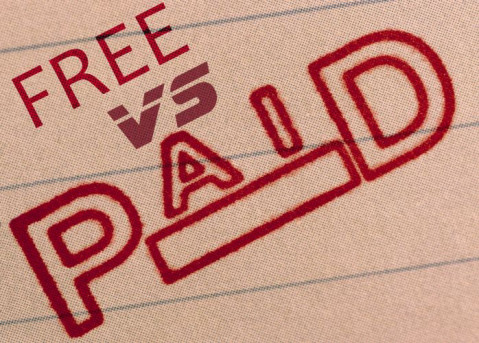 Let's say you are a network admin responsible for managing growing or distributed network, that you have a need for a more in-depth monitoring of your traffic and events, and now you need to make a first decision about which type of tool you would like to use.
This looks like a simple thing to do, but after a more closer inspection it actually can become a tougher choice to make. The reasons behind are that there is a vast amount of vendors, licensing models, advertisement, and all that noise actually makes you feel overwhelmed and agitated about it. We will try to help you with this by presenting key advantages of typical free and paid solution, so you can make a more balanced decision about which one is more suitable for your needs.
​

No license and support fees



Dependent software (eg. database, application server, etc.) is usually free, too

Lightweight use of hardware resources

Straightforward, simple, easy to learn and use

Transparent and educational about what type of technology and implemented is behind

Open source community (eg. github) can provide objective advice for usage and troubleshooting

​

More of people engaged in the development team



People, working on it, have a regular job with high priority, so the quality and user experience is usually better

Ongoing development and more frequent updates (new features, improvements and bugfixes)

In most cases, uses more recent and advanced technology (back-end, front-end)

More tested, stable and reliable for use with demanding production requirements

Captures more export protocols (NetFlow v9, sFlow, NSEL...), meaning more devices to monitor

Both IPv6 and IPv6 addresses are supported

More OS supported (Windows, Debian, Ubuntu...)

Provides more advanced analytic functionalities (filtering, segmenting, secondary dimension drill-down, pivoting etc.)

Flows are deduplicated so one flow is not counted multiple times from all exporting devices

More customizable to specific network environments

Can present traffic by sites, organizational units and departments

User management enables multiple people and groups to use software

Access to support (answers to questions, consultancy, custom implementation, troubleshooting, etc.)

Besides networking devices, it can also monitor servers, virtual machines, BYOD, internal applications and external domains

Practical alerting system (flapping suppression, delay, percentage or volume based, escalation to ticketing)

Can provide more intelligent analysis (baselining, behavioral analysis, threat detection, event correlation)

Network flow mapping and visualization (maps, topology)

More optimized performance for competitive use at larger scale and by multiple users (eg. aggregation, multi-threading)

Appliance or distributed collection can be deployed in a large-scale network

Cloud (SaaS) option can be available for small networks for quicker onboarding and managed server option



---
As usual, it all comes down to the leverage on how much time and money you have to invest on one side, and want to save on the other. We hope this simple comparison has cleared out all the doubts that you had. Now you are a step closer to finding your optimal solution.